Rustic Furniture in Newry, Maine
Located in Newry, Maine, RUSTICS has everything you need to furnish your vacation or primary home in the finest log and country furniture and accessories in New England. If you can't find it in our showroom or want a unique rustic furniture piece, we can build it to your exact specifications.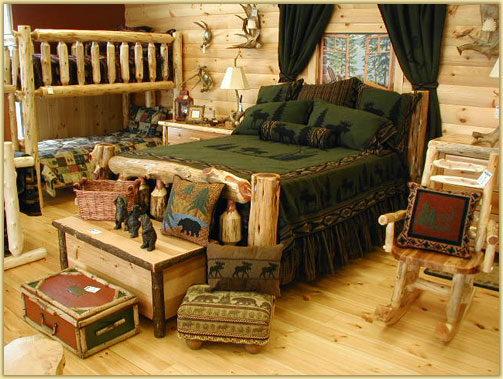 We met Paul on the day we toured a few houses in the Bethel, ME area. We instantly felt comfortable with him. After purchasing our home, we worked closely with Paul on bunk beds, futons, guest suite furniture, custom closets and a pool table. He was super responsive and helpful throughout the entire process, especially since we were doing much of this remotely. He met our timeline and made sure everything was perfect! We couldn't have asked for anyone more trustworthy or easier to work with. Again, since we were doing much of this remotely it couldn't have gone much better. I wouldn't hesitate to use Paul again.
Kimberly Brandley

Store Hours
We are currently open by appointment only.
Please contact Paul at 207-824-0638.